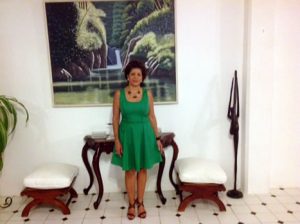 Belle Vue Properties Ltd is a prominent Real Estate Company in St Lucia. It was officially formed in 2005.
Being a local, family owned business, Belle Vue Properties is one company that is committed to the business, the island and their combined growth and development, in short — "St. Lucian's know St. Lucia best!"
Belle Vue Properties Ltd is an associate of the prominent Realtor in Barbados and the Caribbean namely Altman Real Estate and is also the affiliate of the International Realtor Chesterton International.
Who We Are
The personable and efficient professionals of Belle Vue Properties approach their task equipped with a keen knowledge of St. Lucia and its real estate industry. The roots of the company are well founded on the principles and traditions established by one of the most respected families on the island, the Floissac family, who have demonstrated dedication and staunch moral fiber throughout the years via their well-established, highly regarded, family law firm, Floissac, Fleming and Associates.
Managing Director of Belle Vue Properties Ltd, Heather Floissac, breaks from the family tradition, being the legal profession, to become a real estate entrepreneur. She began Plural Agencies Limited in 1988, a combined insurance and real estate agency. Due to its success and growth, the two concerns became separated entities in 2005 with Belle Vue Properties concentrating selectively on the real estate industry and Plural Agencies retaining the insurance sector. Heather Floissac, with a B.A. from London University in England and an MBA from U.W.I, brings a dynamic personality, fifteen years of real estate sales experience and a comprehensive knowledge of St. Lucia together to the benefit of each client. She has served as the President of the Realtors' Association (St. Lucia) Inc. since its formation in 2009, and was re-elected for a second two-year term until February 2014.
Cheryl Pitcairn – Office Manager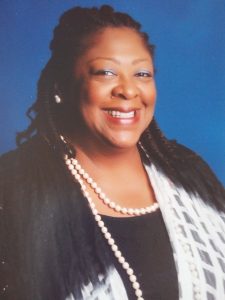 Our Office Manager, very efficient, always resolves issues in a calm manner and has a knack for making major problems seem minor.
Cheryl also meets and greets our guests at the Villas that Belle Vue Properties Ltd manages in her usual friendly and efficient manner. She conducts her duties without complaints and no task is too demanding for her.
Cheryl is a great asset to our Company and has been working for Belle Vue Properties Ltd for 6 years now.
Where We Are
The Belle Vue Properties office is conveniently located at the entrance to Cap Estate Development, a prime residential area at the northernmost part of St. Lucia. We offer friendly, efficient and individualized service. The location is in the midst of St. Lucia's most explosive real estate sector being only minutes away from many of the most impressive and upscale developments on the island.
What We Do
The services of Belle Vue Properties include real estate sales in both Resort Developments, commercial and residential properties. They represent most of the major developments in St. Lucia, including the Sugar Beach, Jalousie and Mount Du Cap Developments and The Landings Resort. Their prestigious portfolio includes properties island wide and a varied assortment of products encompassing residential lots, homes, villas, and buy-to-let. However, Belle Vue Properties insist on giving each client the utmost in service and efficiency regardless of the size of the individual investment.
Belle Vue Properties extended services include property management for carefree ownership and holiday villa rentals to assist in developing your investment's capability to earn additional revenue. They also provide long term rentals.
Our Affiliations
Belle Vue Properties, being a locally owned company, has strong community affiliations. A close working relationship with Floissac, Fleming and Associates provides for convenient, near in-house, legal services. Similar associations have been established with several financial institutions, another step towards convenience and efficiency for the clients of Belle Vue Properties. Belle Vue Properties is a member in good standing of the St. Lucia Hotel and Tourism Association. Our Real Estate Company is also affiliated with Altman Real Estate, the Caribbean's leading real estate company located in Barbados which is headed by Mr. Paul Altman.  Belle Vue Properties Limited is the Preferred Agent for Chesterton Global Limited of the U.K in St. Lucia. Belle Vue Properties Limited is also a member of the Realtors Association (St Lucia) Inc.
These associations will open local properties to a global market, help bring awareness of local investments to the international buyers and also give Belle Vue Properties a competitive edge over the other realtors in St. Lucia.
Visit Us
A visit to Belle Vue Properties promises personalized, efficient and individualized service. Each client is treated with the same genuine interest and is privy to the expertise and affiliations of the combined, professional staff.