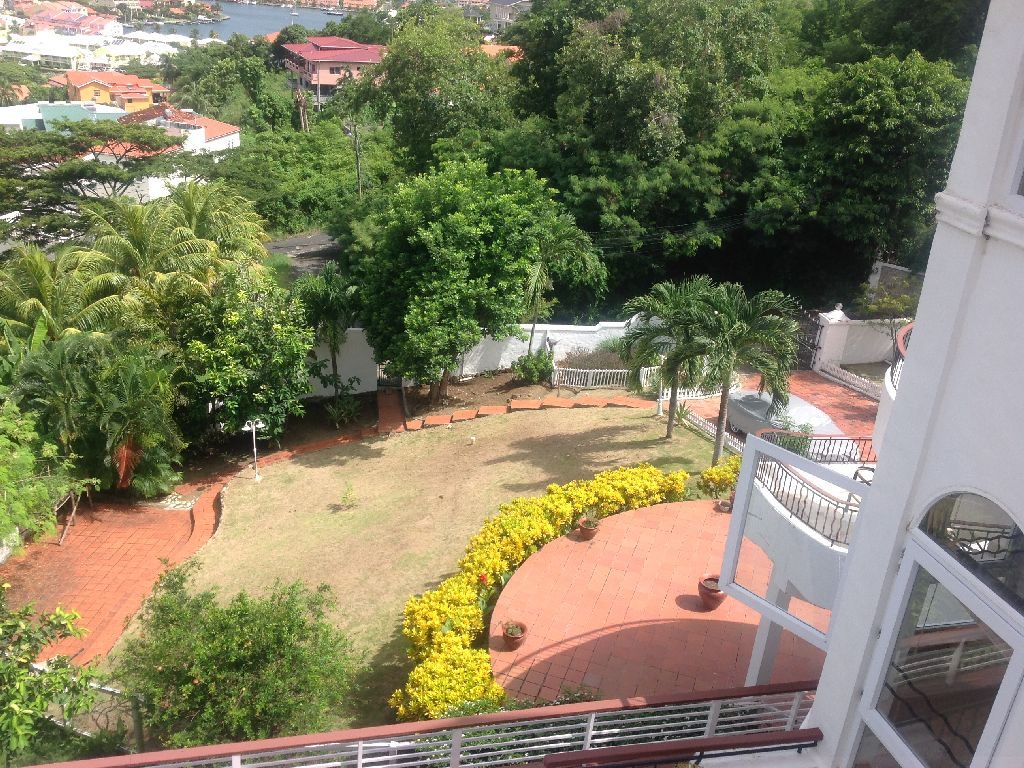 Description
An ultra modern house located at Rodney Heights overlooking Rodney Bay Marina and its environs including the historic Pigeon Point and in the distance the neighbouring French island of Martinique.The Villa is strategically situated only 5 minutes from the Rodney Bay tourist centre with<--more> shopping malls and a multicultural mix of restaurants. Bars, nightclubs and many hotels are also prevalent in the area. The house is designed like a castle and is situated in a large garden with paved red clay tiles for the driveway. The property is has burglar bars, is entirely fenced with electronic entrance gates.
Built on 3 storeys an attractive feature of the house is the interior spiral staircase.
The living room and dining room has leather furniture: leather dining table and chairs and white leather sofas. A mahogany swing is visible in the alcove of the living room. The dining room is adjacent and so is the kitchen. The latter has granite counter tops and possesses all the modern conveniences. The windows throughout the house are large and made out of PVC thus durable.
The House is breezy and cool. There is a circular patio leading off from the living room facing north west to show off the fabulous Marina view. There is a powder room on that level. There is a movie theatre fully air conditioned. There are 4 bedrooms in total each with its bathroom en suite. All bathrooms have granite washbasins There is a small swimming pool and an upperdeck where one can relax and enjoy the sunsets There are maids quarters and laundry room in the basement. A 2 car garage is provided.
There are 2 x2 bedrooms self contained apartments in the front of the house which are totally separate from the main house.