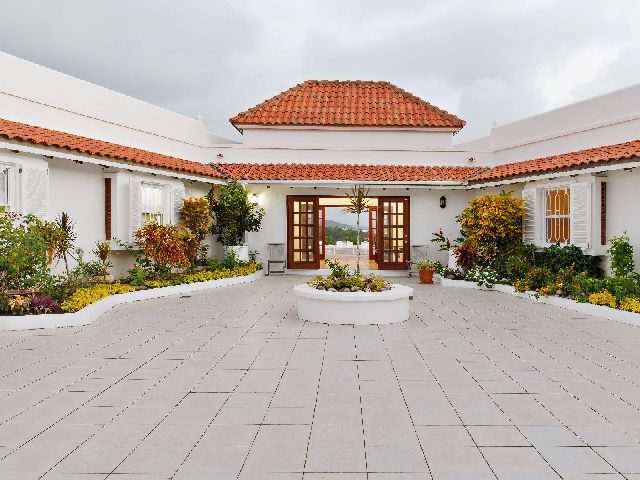 Description
This property is currently not available.
Easy Living Villa is situated at the northernmost part of St. Lucia called Cap Estate on a hill which offers a panoramic view of the north east and North West coast of St. Lucia. The villa also offers fabulous views of the St. Lucia Golf course, the Pitons in Soufriere in the distance, the Rodney Bay Marina and the environs of Cap Estate. This Villa is Spanish style with the entrance opening onto a large courtyard. The living room offers spectacular views with an attractive kidney shaped pool at the base. Easy Living Villa is entirely fenced and is full of fruit trees. There are 5 bedrooms. The master bedroom with its en suite is equipped with a built in safe in the walking closet. All bedrooms have showers and there is a housekeeper's quarters downstairs with its own bathroom.
The laundry room is equipped with a drier, washing machine, a freezer, a larder and a wine cellar. The kitchen is equipped with a dishwasher, a microwave, a large fridge and ice maker and a water cooler.
The dining room is beautifully designed and can sit 8 persons at the mahogany dining table. All rooms are built with large mahogany doors and there is lots of storage space throughout the house.
The villa is well maintained measuring approx. 3400 sq. ft. The patio measures approximately 700 sq. ft. There is adequate supply of water 6 x 500 gallons water tank and there is a cistern below the floor of the guest bedroom.
Bedrooms:
5
Bathrooms:
4
Plot Size:
39674 sq ft