HOUSE AT CAS-EN-BAS FOR SALE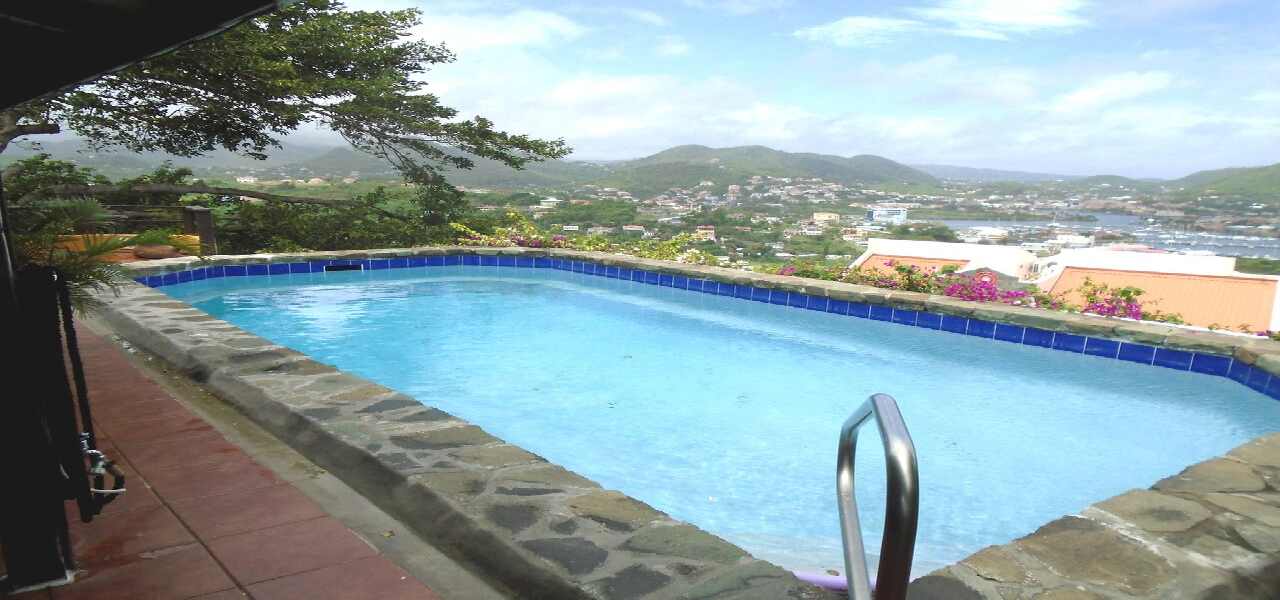 Description
Main Floor Apartment
This house is located on the Cas En Bas hilltop nestled in the natural lush vegetation offering a relaxed atmosphere and spectacular panoramic views of Pigeon Island, Rodney Bay, beautiful blue Caribbean Sea, the National Stadium and beyond.
This very breezy home has a spacious covered wrap around patio, vanishing edge pool for easy living and enjoying the beautiful unobstructed 270 degree views.
Truly a Caribbean flavor house with a combination of Jalousie and glass windows all designed for a constant flow of fresh air throughout the house. With two floors and two apartments, each apartment comes fully furnished with two-bedrooms,two and a half baths and each comes with its own swimming pool.
The top-floor apartment has two bedrooms, fully fitted bathrooms with shower and bath, large spacious closets, washer and drier, large kitchen with gas stove, family-size refrigerator, microwave and all utensils you will need for you and your guests. The open-plan living accommodation has spacious dining and living room, tastefully furnished, perfect for entertaining. At the end of a long day, this is the place you want to come home to and unwind and watch the best sunset. This electronically gated house offers adequate onsite parking.
Ground Floor Apartment
This two-bedroom apartment on the lower floor has a separated electronic gate and private driveway to the side with adequate parking. Each bedroom has its own bathroom complete with shower and bath, air-conditioner in room, large closet. The kitchen is beautiful with all appliances and utensils plus washer and drier inside. The apartment is also very spacious with panoramic views and separate pool and deck for entertaining or relaxing on to take in the romantic sunset.