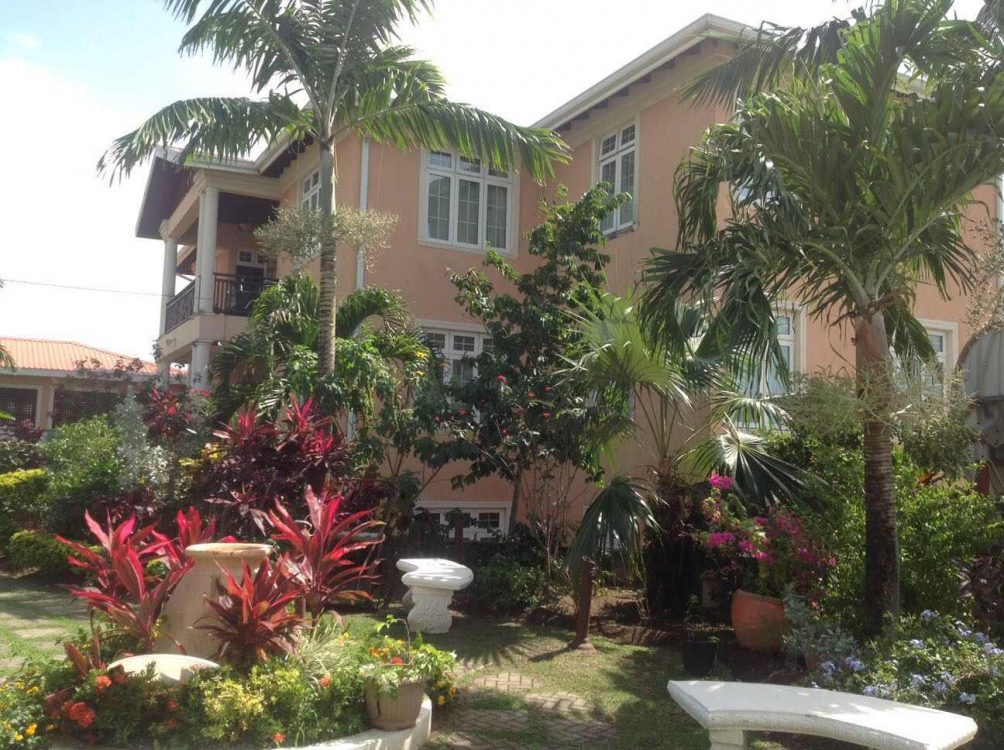 Description
Come home to luxury at Villa Florentina. A deluxe 4-storey villa situated in the Vigie, Castries overlooking the vibrant and warm Caribbean Sea. This deluxe property exudes opulence and grandeur is for sale and boasts:
• 4-storey luxurious villa
• 16,000 sq ft house
• 28,000 sq ft acreage of land
• Purposefully located only 3 minutes from the capital city Castries and the George F.L. Charles Airport.
• Advantageously only 5 minutes from the 5-mile-long beautiful white sands of Vigie Beach.
• Uniquely positioned overlooking the Castries Harbour offering a primal view to cruise ships sailing soundlessly past the Villa.
Villa Florentina details
• A grand villa with porcelain floor tiles and natural stone counter tops
• Consists of 5 large bedrooms;
o 1 bedroom on the main floor with bathroom ensuite
o 4 bedrooms on the top floor inclusive of the master bedroom and family room
• Ground floor contains 2 apartments with 2 bedrooms 2 bathrooms ensuite
• Grand mahogany carved spiral staircase provides access to all rooms.
• Long terraces on every floor where fabulous sunsets can be enjoyed
• Large kitchen with granite counter tops
• Modern amenities include an intercom system, CCTV camera, satellite dish and solar water heater system.
This exquisite villa is an Ideal Investment Opportunity- with its close proximity to the capital, it can be rented commercially – a viable option.
SALE PRICE US$3 MILLION
Bedrooms:
5
Bathrooms:
5
Plot Size:
28000 sq ft