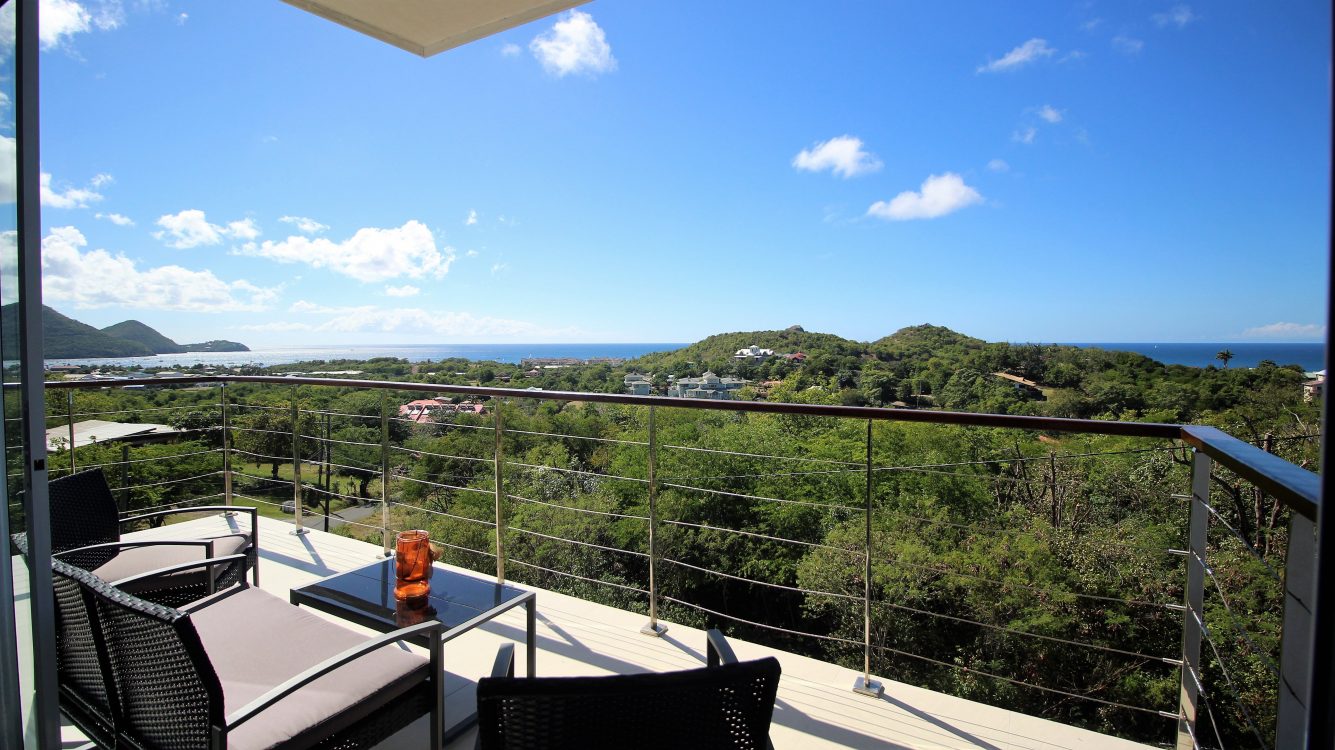 Description
Belle Vue as the name suggests, is synonymous for the finest views on the island. This prominent neighbourhood has been graced by yet another property which embraces its captivating Caribbean Sea views, convenient access and nearby world class amenities. Villa Powye sits on a gentle quarter acre site of well manicured grounds and is certainly a sight to behold.
This two storey modern design is breathtaking as it is spacious and has combined practical living conveniences with contemporary aesthetics to create a unique living experience. The property comprises two floors each with completely separate living spaces: The Penthouse on the top floor and a 3 bedroom apartment on the 1st floor which can be used as a long term or holiday let.
The lower apartment is especially arranged to allow its master bedroom to be independent with its own access and compact kitchenette.
The large bay windows not only look good but also affords natural light throughout the property and large rooms on every floor give a heightened sense of space with overall clean finishes.
The total of 3 individual spaces already makes this a great and versatile income generator on the likes of AirBnB.
Looking for an private home, investment property or a vacation home with rental income potential? Then this is sure to check all of these boxes.
Bedrooms:
6
Bathrooms:
4
Plot Size:
9958 sq ft