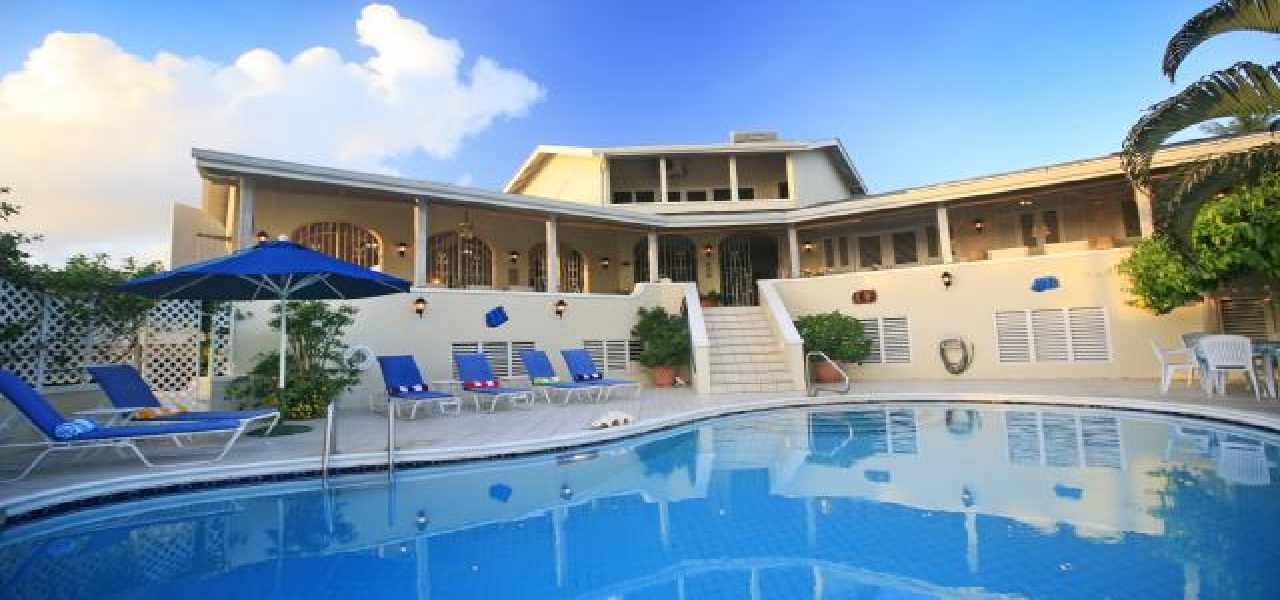 Description
This three-storey, spacious Villa is located on a hill with a 270 degree view of the Caribbean Sea and Atlantic Ocean. It is situated at one of the northern most points of St. Lucia, and provides spectacular panoramic views of the northwest Coast, the historic National Park of Pigeon Point, the beautiful French island of Martinique and the majestic Mount Gimie. At Wild Orchid you can hear the ocean and see everything from cruise ships to the local fishing boats sailing the coastal waters. Sunset and night time views at this villa are a magnificent experience; the south coast becomes aglow and Martinique shimmers in the Atlantic Ocean.
The Main House:
This unique Villa was built to capture St. Lucia's famous trade winds; the house is very open and utilizes numerous architectural elements of traditional Caribbean villas. A covered veranda runs the entire length of the house and includes a welcoming seating area and outdoor dining area. Air-conditioning, ceiling fans, and traditional netting are in each of the three oversized, open bedrooms.
The first floor has two bedrooms, both of which have Caribbean Sea pool views. The end bedroom (22′ X 16′) has a King swing (two twin beds that can be separated if desired) and a trundle daybed that sleeps 2 additional persons. The second bedroom (16′ X 15′) also has a King swing. Each bedroom includes an en suite bathroom with a shower.
The master bedroom encompasses the entire second floor. The master suite (25′ X 17′) is beautifully furnished and features a king-size bed. It also has a unique shower room overlooking the mountains. There are two balconies; the southern one has a wonderful view of St. Lucia's southwestern coast and beaches; the northern balcony provides a beautiful view of the ocean and island of Martinique.
A covered veranda runs the entire length of the house, and includes a welcoming seating area and an outdoor dining area. The extra large swimming pool is encircled by a tiled deck, and is well equipped with dining table, loungers and umbrellas inviting you to enjoy lazy days in the sun… or shade… under the flower trimmed trellis.
Inside, you will find a spacious 'great room' with vaulted ceilings (the beams were obtained from St. Lucia Forestry), a big screen TV, cable television and DVD and stereo. Adjacent to this is a formal dining room. A large, modern, fully equipped kitchen complete with an outside covered barbeque patio invites you to enjoy a variety of dining experiences.
Wild Orchid is fully landscaped, and contains mature gardens with a wide variety of tropical plants and flowers. As a result of this, it has become a haven for many species of butterflies and wild birds; they will delight you with their colors, songs, bathing activities and energy. The gardener/groundskeeper (Mr. Clovis/Dragon) is very knowledgeable about the flora and fauna and would be most happy to familiarize you with the tropical plants and birds.
The Apartment:
Wild Orchid also offers a fully equipped 2 bedroom apartment with a separate side entrance, available only when renting the main house. Each bedroom has a king bed (2 twin on a platform frame). One has a view of the Caribbean Sea and pool and the 2nd has a stunning garden view. They both share a bathroom featuring double sinks. The bedrooms and living area are air conditioned. The kitchen and living area overlook a trellis covered terrace opening up to the beautiful gardens, perfect for relaxing with your morning coffee or favourite afternoon beverage!
The Area:
Conveniently located, Wild Orchid is a 20 minute ride from George Charles Airport; 10 minutes from the Rodney Bay Marina and the Reduit Beach area where you can enjoy an array of dining experiences, from local carry-out foods to elegant 5-star restaurants. This area also has excellent, duty-free shopping. A golf course is a 5-minute drive away.There are several other beaches within a 5-7 minute drive.
Within walking distance from Wild Orchid is a secluded beach and the Le Sport Resort and Body Holiday Spa.
FLOOR SPACE 6100 SQUARE FEET
Bedrooms:
5
Bathrooms:
4
Plot Size:
31786 sq ft