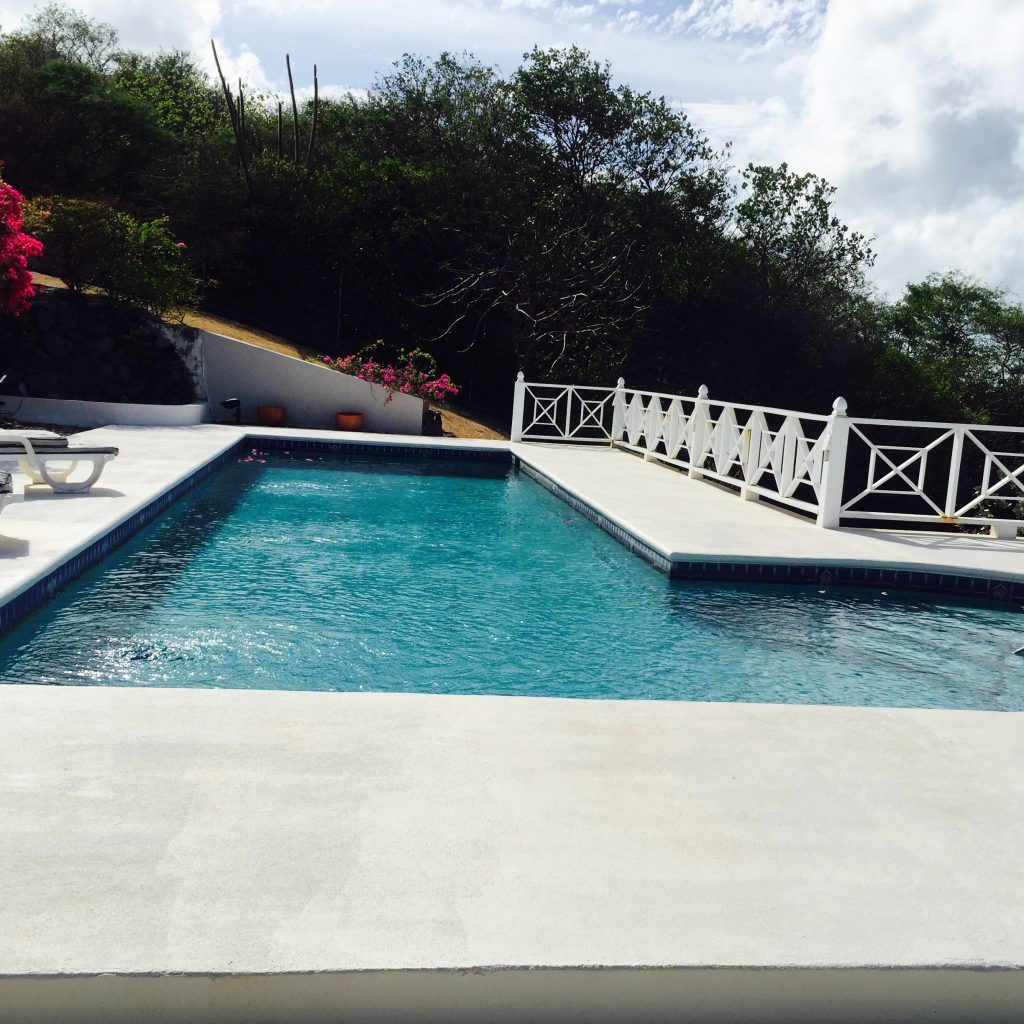 Description
A beautiful Villa bungalow style built on 2 acres of land.
It overlooks Smugglers Beach with breathtaking views of the beach and neighbouring villas and hotels also are visible. The French island of Martinique can be viewed in the distance and strong breezes blow from the sea. Situated on the north west coast of St Lucia, part of the boundary is pure cliff descending into the ocean. The villa is spacious with 3 bedrooms equipped with 3 bathrooms. A sprawling lawn greets you when you are entering the driveway.
The swimming pool is strategically located overlooking the aquamarine sea.
Breathtaking views of the ocean where the Atlantic meets the Caribbean sea can be enjoyed from the pool deck and from the patio.
This property is in a prime location located in Cap Estate, a high end residential area. The property is gated with electronic gates and it is fenced. The House is contemporary. The kitchen is quaint painted in lilac. The sitting room is spacious and flows into the dining room and into an Alcove. There are patios on both sides of the house one overlooking the seaside and the other overlooking the undulating lawn.
There are separate maids quarters on the property.
Bedrooms:
3
Bathrooms:
3
Plot Size:
87120 sq ft